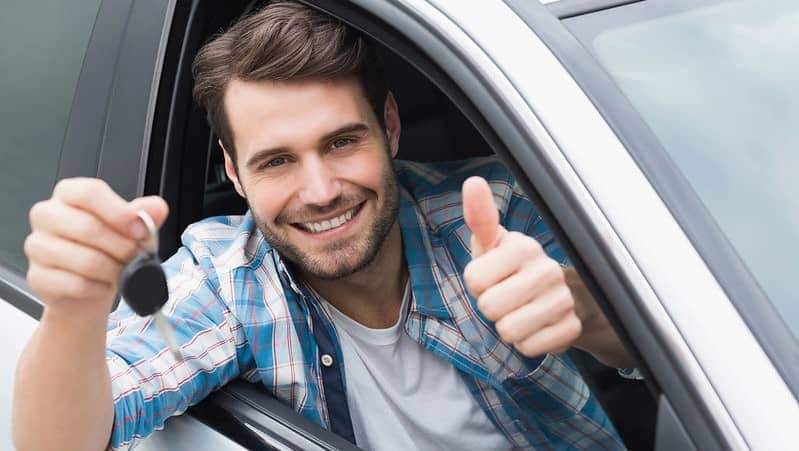 When you lease a Subaru, your monthly payments don't go toward owning the vehicle. Instead, you're paying to borrow the vehicle for an agreed-upon span of time, and for a maximum number of miles per year. The amount you pay is mostly based on how much the vehicle is expected to depreciate (i.e., lose value) during that period.
How to prepare your leased Subaru for returning it
A few months before your lease is up, carefully inspect your vehicle's condition using the Subaru Wearand Use Guide. It's also a good idea to schedule a complimentary pre-inspection at Fox Subaru more than 45 days before your lease ends. These steps will help you know if you'll face any extra charges at the end of the lease.
At least a week before the lease is up, contact our Fox Subaru staff to set up a lease-return appointment. This will give us plenty of time to get ready and to go over your options with you.
Right before you return your Subaru, thoroughly wash the exterior and clean the interior. Remove all your personal items. And gather everything that came with the vehicle, like the key fobs, owner's manual, and spare tire.
Lease-end options at Fox Subaru
When you return your leased Subaru, you'll have a few options for the next step. First, you could lease or buy a new Subaru to drive home after you return your old one. Don't wait until the last minute to do this, as inventories for the new model you want may be limited.
Second, you could keep driving your current Subaru by extending the lease. If you'd like to pursue this option, be sure to get in touch with Fox Subaru well ahead of time to learn how it works and make the process as smooth as possible.
Third, you could keep your leased Subaru by buying out the lease. Contact our team for more details on how this works. You'll also have the option of returning your lease and getting your next vehicle somewhere else, but we'll work hard to earn your continued business!
Hours
Monday

08:30 AM - 08:00 PM

Tuesday

08:30 AM - 08:00 PM

Wednesday

08:30 AM - 08:00 PM

Thursday

08:30 AM - 08:00 PM

Friday

08:30 AM - 06:00 PM

Saturday

09:00 AM - 05:00 PM

Sunday

Family Day!
Have A Question About Returning A Lease?