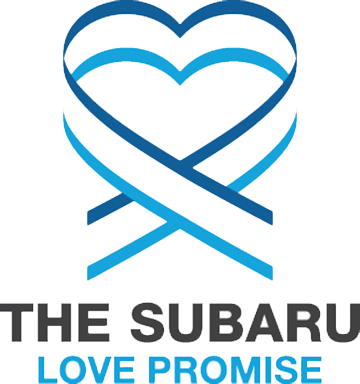 What is the Subaru Love Promise?
Subaru and our retailers believe in making the world a better place and the Subaru Love Promise is our vision of respecting all people. This is our commitment to show love and respect to our customers and to work to make a positive impact in the world.
Love Promise Stories from Fox Subaru
Subaru and Fox Subaru believe in making a positive impact on the communities in which we live and work. We uphold that belief through our Love Promise Community Commitment. Every month, we select inspiring stories from customers and partners from around our area who strive to support our collective commitment and feature them here
It's Never Too Late for Love! - Carol R
Several months ago, our Shelter took in two senior dogs - Lucy and Rosie. Their very elderly owner had become unable to care for them properly. We were happy to have them and began preparing them for adoption. The first thing we needed to do was get Lucy to a groomer. She was matted right down to her flesh and was in pain even from walking. A very generous volunteer treated Lucy to the best "spa day" ever! That grooming transformed Lucy in so many ways! She was able to run and play without being in pain from the matting and she became a very happy senior citizen of our Shelter. Lucy and Rosie waited and waited for the right adopter to come along. And waited and waited more. We became concerned that the right family would not come along and that these sweet little girls would languish in the Shelter. While they were well-cared for, had great nutrition, plenty of volunteers to shower them with love and attention - not being in a home of their own was a problem for them and for Shelter staff. We worried about them and wondered if they would just continue to grow older in the Shelter without realizing the comforts of home again. While we were willing to adopt Lucy and Rosie out separately, we hoped and prayed that they would go home together. To separate them at this stage in their lives would be difficult at best for them. Then - it happened!! The most wonderful adopter applied to adopt both girls! She was approved and the girls are now safely home in a loving home environment and are doing beautifully. We are incredibly grateful to the family that adopted Lucy and Rosie. Because of their "senior" status they did run the risk of being overlooked. But their hero - and yes, our hero too - proved that it's never too late for love!! Finally, because of staff concerns about COVID we were unable to participate in an outreach event with our great friends at FOX SUBARU. We are hopeful that we can do so in the future.