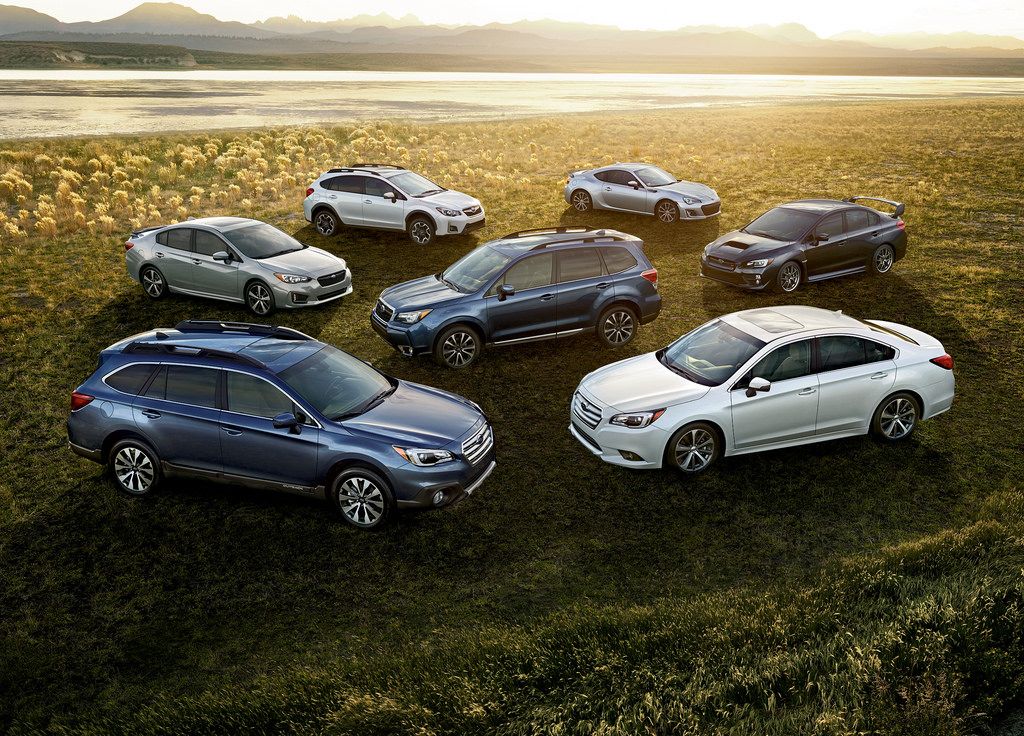 Subaru Ascent
The Subaru Ascent is a great fit for your family. It comes with equipped with comfortable seating, plenty of cargo space, and tall ground clearance. This SUV is great for the family on the go or someone who just wants a little bit extra room to accommodate their life.  
Subaru Crosstrek
The Subaru Crosstrek is the perfect blend of modern convenience and affordable adventure. Equipped with versatile roof rails, the latest safety technology, and a high ground clearance, this sporty little SUV provides the best of both fun and function.
Subaru Forester
The Subaru Forester is the compact SUV for anyone seeking comfort without wanting to compromise on power. Equipped with a wide range of smart features, the Forester will keep you safe while you cruise through town or more rugged terrain.
Subaru Impreza
The efficient and stylish Subaru Impreza is a great compact car for those who want an enjoyable ride filled with amenities. Equipped with all-wheel drive, the latest in safety technology, and sport styling, this car is perfect for running errands and living life in style. 
Subaru Legacy
The Subaru Legacy is a sporty, mid-size sedan that is great for both adventuring and running errands around town. Equipped with the latest in technology, great gas efficiency, and a comfortable ride, the Legacy is the versatile car for almost any lifestyle. 
Subaru Outback
The Subaru Outback is a great combination of versatility, comfort, and performance. Boasting a timeless balance between sophistication and modern innovation, this vehicle is ready to help you go on adventures in style. Able to go off-road, it still provides a comfortable ride for when you return to town. 
Subaru WRX
The Subaru WRX is a sporty sedan is a rally-inspired vehicle that is great for all weather and makes a fun everyday use car. Featuring turbo power and great handling, the WRX is a great fit for anyone looking for a versatile vehicle with a little extra excitement.