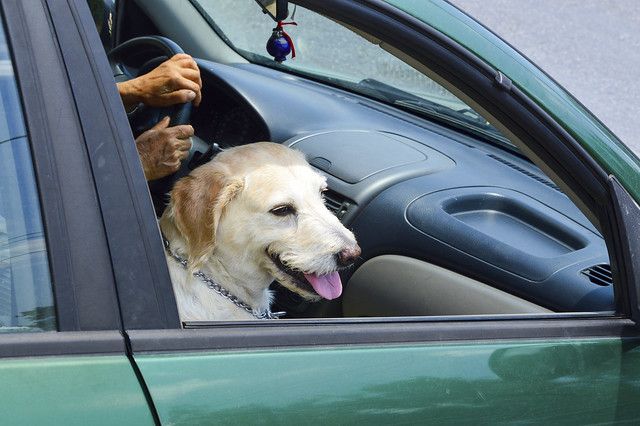 Pets truly are your best friends, which is why you'd much rather bring them on an adventure than leave them at home. If you love taking your dog on many of your road trips and outdoor explorations, why wouldn't you also take your dog along when you're picking out which car to buy?
We at Fox Subaru love animals and know that picking the right vehicle isn't just your decision-it's your family's too, and that family includes four-legged adoptees. That's why we encourage you to bring your pet along when you come to our dealership. Instead of leaving Fido at home or in your car when you're talking with our sales staff or waiting on vehicle service, bring him inside. We invite him to walk by your side through our rows of inventory, rest with you in our comfortable waiting area and sit at your feet while you discuss financing options on your new Subaru.
Just like we at Fox Subaru care about pets, so does our brand. Subaru is involved in many charitable causes through its Subaru Loves Pets campaign. Every October, dealerships, like Fox Subaru, collect pet supplies for neighborhood animal shelters to help four-legged animals find homes. On a local level, Subaru partners with various organizations across the country that rescue and rehabilitate animals in need.
You can rest assured that Subaru cares about you and your family, including your pet. From our safe, durable vehicle construction to pet-friendly design points, Subaru prioritizes your animal's safety. That's why the brand partnered with the Center for Pet Safety to ensure its vehicle designs are optimized for furry passengers.
The next time you come to Fox Subaru, we invite you to bring your dog or cat along with you. We'd love to meet them and treat them with the same hospitality that we treat you.
Hours
Monday

8:30am - 8:00pm

Tuesday

8:30am - 8:00pm

Wednesday

8:30am - 8:00pm

Thursday

8:30am - 8:00pm

Friday

8:30am - 8:00pm

Saturday

9:00am - 5:00pm

Sunday

Family Day!
Make an Inquiry