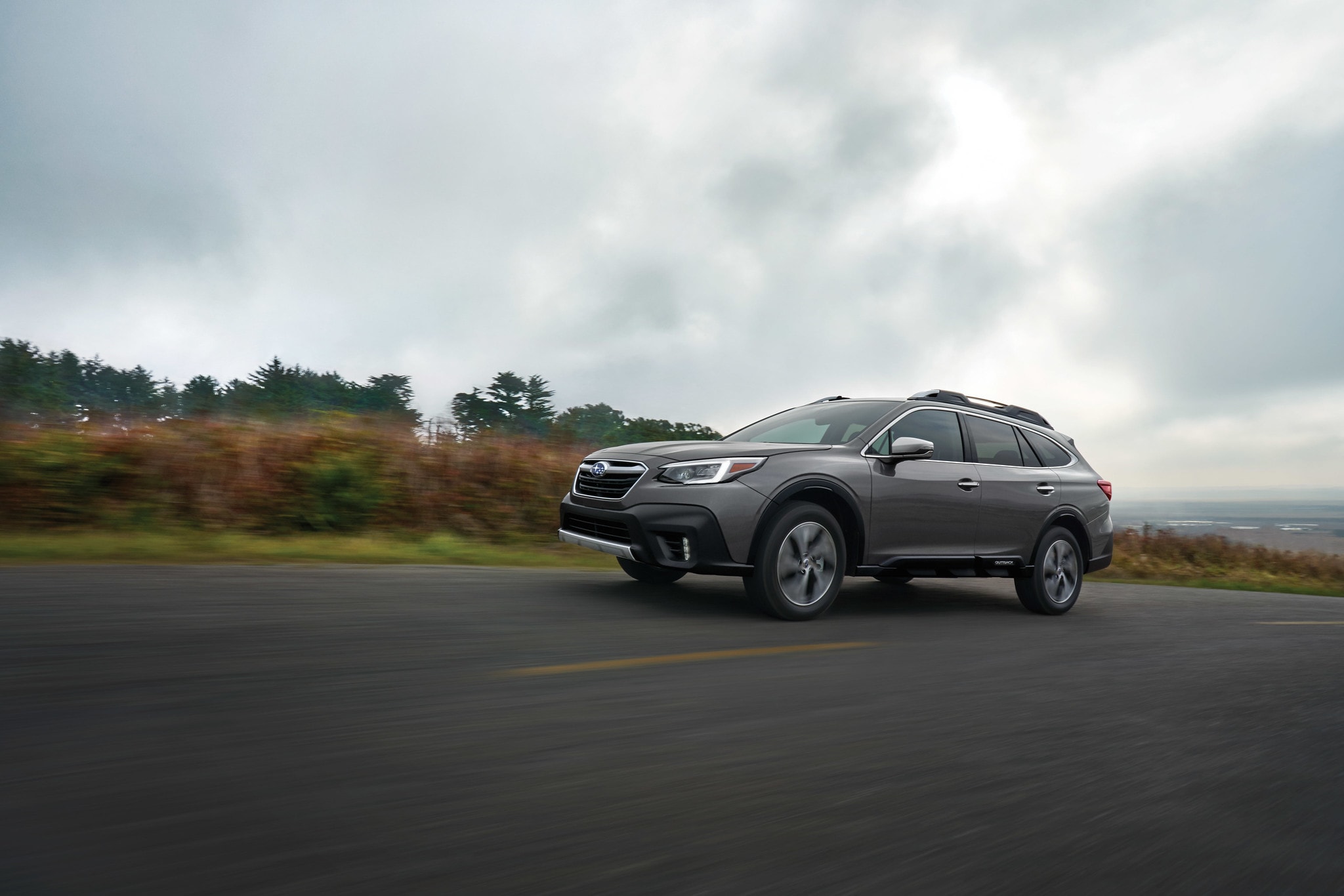 Got your eye on a fresh new Forester, Outback, or Legacy at Fox Subaru in Auburn, New York? Have an old car that you're eager to get out of? Trading in your vehicle may just be right for you. If you're not certain how trading in works or if it's the best choice, you'll be happy to learn that the process is quick, simple, and can help you get behind the wheel of a new Subaru for less.
How do I trade in my car?
Trading in your old ride is easy. You can start by valuing your trade online with Kelley Blue Book, getting its Blue Book® Value based on factors like year, make, model, and miles driven. For the most accurate number, drive into Fox Subaru in your current vehicle and we'll appraise it and give you an offer for your vehicle. The total value will go toward any vehicle on our lot, knocking as much as thousands off the sticker price.
Do I have to trade in if I want to shop around?
Any offer we make you is yours to accept. If you decide that you want to think on it a little longer, you can take your old car and drive away, no questions asked. It's important to remember, though, that your old vehicle depreciates every day, so if you come back after a few weeks or months, you may not get the same value on your trade-in.
What if I still owe money on my old car?
Part of signing up for a new vehicle is Fox Subaru is putting your old car loan to bed. When we accept your trade in, we pay off your previous loan and obtain the title from the lender. Whatever positive equity you have in the vehicle gets put toward your next lease or purchase. If you owe more than the vehicle is worth, we can discuss options with you during your visit.
Why should I trade in at Fox Subaru?
Not only is our team friendly, knowledgeable, and eager to get you behind the wheel of the new Subaru you love, but our dealership also offers the Subaru Trade Up Advantage® Program. We've got the best new Subaru vehicles in stock as well as several high-quality pre-owned vehicles from today's most popular brands. Whatever you're looking for, we'll make sure you get the most value for your trade in and the best deal on a new or new-to-you ride.
Visit Fox Subaru in Auburn, New York, and see how much your old car is worth. Then, we'll help put you behind the wheel of the best Subaru for your buck, and we'll help you do it for less money.
Hours
Monday

8:30am - 8:00pm

Tuesday

8:30am - 8:00pm

Wednesday

8:30am - 8:00pm

Thursday

8:30am - 8:00pm

Friday

8:30am - 8:00pm

Saturday

9:00am - 5:00pm

Sunday

Family Day!
Make an Inquiry